Alzahra Muslim Women's Association Inc AZMWA
*Quran tajweed lessons:
Wednesday at 7pm for young women with basic Arabic reading skills.
Wednesday at 10am for women who can read Arabic.




*Recreational activities:


Indoor soccer for boys, outings, camps, picnics, school holiday activities.


*Up coming activities:

Computer skills classes basic and intermadiate level for women.
English language classes.
Arts & crafts classes.


*Youth support groups:


Tuesday night 7.30pm for male youths
Thursday nights 7.30pm for female youths
Activities include: reading duaa, open discussion, presentations, guest speakers and social activities.
*Youth choir & theatre group:


Our existing choir for girls between 6-11.
Young male choir and theatre group are currently being formed.
if you wish to join please contact us.

AZMWA Library:


A selection of books(arabic and english) are available for sale, as well as a range of CD'S AND DVD'S.All at affordable prices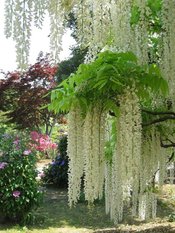 Celebrations:



• One of the most important events for Muslim women and the organisation is the

celebration of Sayeda Fatima (a.s) the daughter of Prophet Mohammad (s.a.w).

An annual dinner is organised to celebrate this occasion. The guests were entertained by the Al Zahra Blossoms Choir, and a theatrical performance. The program included also speech by his eminenace sheikh, AZMWA president, presentations of awards to Mother of the year, volunteer of the year and a mawlid celebrating the birth of Sayeda Fatima (as).



The birth of Imam Ali (a.s.).





The birth of Sayeda Zeinab(as)

annual dinner. When we celebrate Sayeda Zeinab's birth we also celebrate hijab day where the girls between 9-11years old observing the hijab are presented with awards and gifts.



The birth of Imam Mahdi (a.s).

We had a mawlid celebrating the birth, speeches from participants and quizzes. The women had lots of fun.

•

Eid al Ghadeer

was held on the 18th of Zul-hija of the Islamic lunar calendar at Arncliffe coronation hall. It was a very nice celebration.

Commemorations:



• AZMWA commemorated the demise of our beloved infallibles. Such as, the demise of
Sayeda Fatima (a.s),
Sayeda Zeinab (a.s),
Prophet Mohammad (s.a.w),
and Imam Ali(a.s).

We also held a special for Ashuraa in the month of Muharram where we commemorate the martyrdom of

Imam Hussein (a.s) and his family (as).

Ashuraa starts on the 1st of Muharram of the Islamic lunar calendar and lasts for 10 days.

• On the 20th of the month of Safar we commemorated the 40th day after the martyrdom of

Imam Hussein (as) and his family (as)

at Arncliffe Coronation hall where 150 women attended. We performed a play on this occasion for at least 3 hours and it was very successful.


AZMWA
Activities
Enrolments are open for:
The Holy Quraan reading,
English spelling & writing skills